We're With You Every Step of The Way
Our team at Kitkon talk about "the planet behind the moon". That means, if you as a client don't know about a certain product, process, benefits etc, and nobody talks about it, how will you know if you're getting the best deal!
Communication
We believe the first meeting is vital. Without good communication, both parties will have trouble getting to the end result
A spec & design document will be discussed with each client to ensure all areas & questions are covered to prevent any misunderstanding
With this thorough discussion, we will understand your needs
Convenience
We come to you to do measurements, show samples, discuss layout, etc
We email all 3D designs to you, do changes afterward until you are happy with all the designs and layouts.
You can go through our designs at the comfort of your home and discuss the benefits with your partner at your own time and pace – NO PRESSURE!
We do liaise with all parties involved to ensure the project runs smooth, like the builder, plumber, electrician, granite installers, etc
Know How
Top design programs
Top costing formulas
Over 70 years of combined experience in factory
Top consultants with extensive product training
We deal with most of the top product suppliers in the market
Functional
Work on a triangle design concept. Designed on 3 point system; fridge, cooking & water.
Build design to suit your budget
Promote standard heights and depths to save money
Spend coefficient time on clients needs & detail
Ensure practicality, aesthetics & functionality of design / layout
Warranty
Carcass and doors have a 24-month warranty
Hardware has a lifetime warranty
We provide trust accounts with Fidelity Certificates
Facebook, website, directories, look local and a lot of references provide surety
About Us
Kitkon is a manufacturing company of all different carpentry & woodwork. We specialize in kitchens, built-in cupboards (BIC's), vanities, bars, studies, custom made items, floor skirting and mouldings. Everything is manufactured by Kitkon, providing the customer the opportunity to do non-standard units as they please. As per our gallery, we provide anything from standard, Executive and Premium style kitchens to suit your style and budget.
We provide a huge variety of finishes and products such as melamine impact, wrapped, semi-solid, solid, paint technique and stained to sample. All the materials like Melawood, PG Bison, Nova, Sonae, Seno, Niemann, Wrappe, High gloss, Veneer, and solid woods come from reputable companies and provide warranties on most of them.
Hardware like hinges, handles, sinks, draw runners, etc comes with a lifetime warranty.
Countertops used varies from Post form Formica, laminated wood, Bamboo, Granite, Marble, Caesar stone, Techni stone, Hanstone, Pro quartz, Cafe' quartz & Rudi's choice granite. Most of the quartz used comes with a lifetime warranty and all installations come with a 10-year installation warranty.
All our consultants have at least 10 years' experience in the cupboard industry and work with some of the latest 3-dimensional programs to make your design as real as possible. During the process of a quote we do concentrate on some very important aspects to inform the client that there are more factors involved than just design and price. They are ABILITY, FUNCTIONAL, PROCEDURES, TIME, CONVENIENT, SECURITY, SOLUTION, AESTHETICS, QUALITY, COMMUNICATION, VALUE, KNOW-HOW, PRACTICAL, SERVICE, WITHIN BUDGET, EFFICIENCY, BACK UP, TRUST, WARRANTY  & LONG LASTING.
The company is based in the West rand, but have done a few projects outside its Gauteng borders in the Free State, Natal, Northern Province and Swaziland.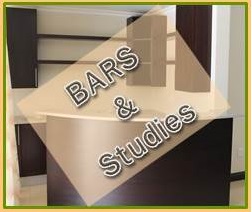 Why Do You Need To Budget
90% of the time clients go over budget
Its an unfamiliar area or project and will cause financial difficulty if incorrect planned
Budget is your most important starting point
Get an amount that is feasible and stick with it!
Don't overspend on a kitchen that might not add enough value to your house, you need to get a return of investment when selling!
With a budget, we can help and guide you to your dream kitchen
We will break it down in different departments like plumbing, electricity, flooring, walls and paint, appliances, countertops, cupboards, etc
With a breakdown, you will realise the bigger picture showing you exactly what you are in for
We start off with the practical layout followed by the ascetics design, all to fit in the budget
As the design carries on, the computerised program informs us of the costs at hand
All our cupboards and doors have a standard markup percentage.
Due to the fact that everything is manufactured in house, Kitkon is able to give more for less
More for less means that we are able to provide a more upmarket product / at a better price
Kitkon has the ability to get better prices on appliances, countertops, etc due to 15 years of contacts
Working with a budget narrows the options down to a minimum
Without a budget, you can have 1000's of different designs, colours, layouts and prices
Finance your dream today
The FinYou Loan Application Solution enables the customer to afford that dream kitchen.
Kitkons' Value For Money
Value added information is all about giving you a heads up of how Kitkon goes about providing the full package. It is very difficult for a new client to see / understand the pro's & con's between different kitchen companies – how do you decide?
Our team at Kitkon talk about "the planet behind the moon". That means, if you as a client don't know about a certain product, process, benefits etc, and nobody talks about it, how will you know if you're getting the best deal!
Please read through the topics below that makes the purchasing of a product a little easier.
Please get in touch by completing the following:
Communication
We believe the first meeting is vital. Without good communication, both parties will have trouble getting to the end result
A specs & design document will be discussed with each client to ensure all areas & questions are covered to prevent any misunderstanding
With this thorough discussion, we will understand your needs
Convenience
We come to you to do measurements, show samples, discuss layout, etc
We email all 3D designs to you, do changes afterward until you are happy with all the designs and layouts.
You can go through our designs at the comfort of your home and discuss the benefits with your partner at your own time and pace – NO PRESSURE!
We do liaise with all parties involved to ensure the project runs smooth, like the builder, plumber, electrician, granite installers, etc
Procedures
Firstly we establish all your needs and compare your budget. We will provide the guidelines to help you save money
3D designs will be changed until you are satisfied with the layout, the quote will follow after
On acceptance, the final detail, schedule dates, etc will be confirmed and signed off
Different departments like sales, production, installation & financial are in place to ensure a smooth process
Service
Every person in our company has a role to play and that is why we can offer the full service to our clients, we give full attention to detail, specify and address every personal need, that is what we consider individual service to our clients.
We are service-oriented thus we are able to deliver good results all the time.
Being professional from start to finish creates clients' assurance and comfort.
Our "quote" says it all –

 

Kitkon is motivated by the desire to achieve client satisfaction, not by the desire to beat others"
Know How
Top design programs
Top costing formulas
Over 70 years of combined experience in factory
Top consultants with extensive product training
We deal with most of the top product suppliers in the market
Ability
All staff get monthly in house training to ensure a high standard of product service
Manufacturing machinery from Germany and Austria are mostly in use
All edging is done by edgebander, no paper/iron on edging being used
Specific staff members worked in the design and furniture industry, creating a huge concept of information, know-how, and skill
Our capacity is strictly monitored, never accepting more work than what production can deliver
Functional
Work on triangle design concept. Designed on 3 point system; fridge, cooking & water.
Build design to suit your budget
Promote standard heights and depths to save money
Spend coefficient time on clients needs & detail
Ensure practicality, aesthetics & functionality of design / layout
Value
European hardware with a lifetime warranty is used in all projects
Plastic legs, not wood box under floor cupboards to ensure no water damage to floor units
No economy draw runners, only ball bearing and soft-close used
A-grade material used from PG Bison, Sonae, Seno & Niemann
Security
Website
Face book comments
Warranties
A lot of references that emphasis our trustworthiness
Lawyer trust account & fidelity certificates
15 years in business
Backup Service
Fully operational factory
Everything is manufactured in house, no subcontractors
Different departments; sales, production, installation, financial and legal
Individual repair team available
Having a backup service ensures great client relations and follow up references
Quality
Only A-grade material used from suppliers like PG Bison, Novalam, Seno and Niemann
Above mentioned suppliers provide denser, more durable, equal thickness and continues colours. Most importers do not qualify on the mentioned criteria
All our products go through four stages of quality control to ensure the end product has no defaults
We believe that knowledge about raw materials provides a better understanding of quality manufacturing
A proper spray booth is being used for all spray finishes
Warranty
Carcass and doors have a 24-month warranty
Hardware has a lifetime warranty
We provide trust accounts with Fidelity Certificates
Facebook, website, directories, look local and a lot of references provide surety